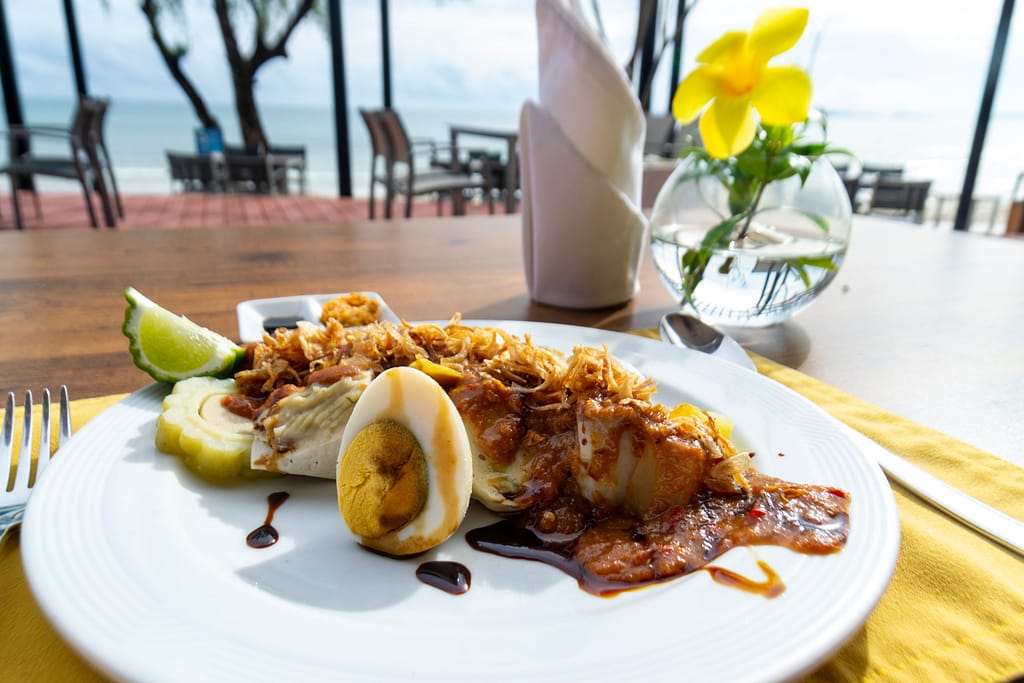 Siomay (also Somai), is an Indonesian steamed fish dumpling with vegetables served in peanut sauce. It is derived from Chinese Shumai.It is considered a light meal that is a type of Chinese Dim Sum,but is cone shaped. It is traditionally made from pork but frequently substituted with tenggiri (spanish mackerel) fish meat for halal reasons.
Siomay is ubiquitous in Indonesian cities, it is one of the most popular snack or light meal in Indonesia.It can be found in street-side food stalls, travelling carts, bicycle vendors, and restaurants.
Just like bakso, lumpia, and pempek, siomay was influenced by Chinese Indonesian cuisine.Siomay has been incorporated into Indonesian cuisine for a long time ,until now this meal has always been a decorative menu of culinary places in Indonesia.
Now available in AQUA.
Feel free to stop by to experience the best selection of our finest Indonesian Cuisine while enjoying the cool breeze and the view of the ocean.